The big picture: What happens in the brain when we think about our own health or are exposed to health-related messages?
I am interested in how health-related feelings and cognitions are represented in the brain and how these processes are influenced by pro-health commmunication. This research bridges across multiple fields including psychology, neuroscience, and communication. Much of my work involves neuroimaging measures, such as functional magnetic resonance imaging (fMRI) or electroencephalography (EEG). The main advantage of using these measures is that they can allow us to capture affective and intuitive processes, which are widely regarded as major drivers of health behavior change.
Sneak Peek
Do you think we could have predicted from your brain activity whether you'd open this field? Indeed, this is increasingly possible and the lab in which I did a PostDoc is known for advancing this 'brain-as-predictor' approach (read more e.g. here). I am currently working on combining inter-subject correlation and related neuroimaging methods with this approach.
The following video illustrates the audience-wide brain response to a health prevention message from a recent BzGA-campaign on risky drinking (the BzGA is roughly the German equivalent of the CDC). What you can see is that the message evokes similar spatio-temporal brain activity patterns (the left and right brain represent group averages of fMRI activity from ca. 10 viewers).
Our results suggest that this approach can be used to derive markers of communication success. In other words, if the message had not been received by the brains of individual audience members, then they would not exhibit these similar spatiotemporal responses and instead idle along at their own pace. However, the fact that the message aligns the brains of multiple recipients in a similar fashion demonstrates that it must have arrived in their brains. My lab at MSU connects these shared audience responses to what I call micro-level media effects, and to campaign success at larger scales.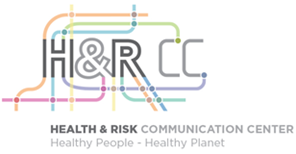 Specific topics: Read about recent lines of research